Discovering screen printing

:
Objective: Creation of a screen printed illustration booklet
Location: Haute Ecole des Arts du Rhin (HEAR), Strasbourg
Number of participants: seven
Duration: 3 days | April 2019 | Ateliers publics.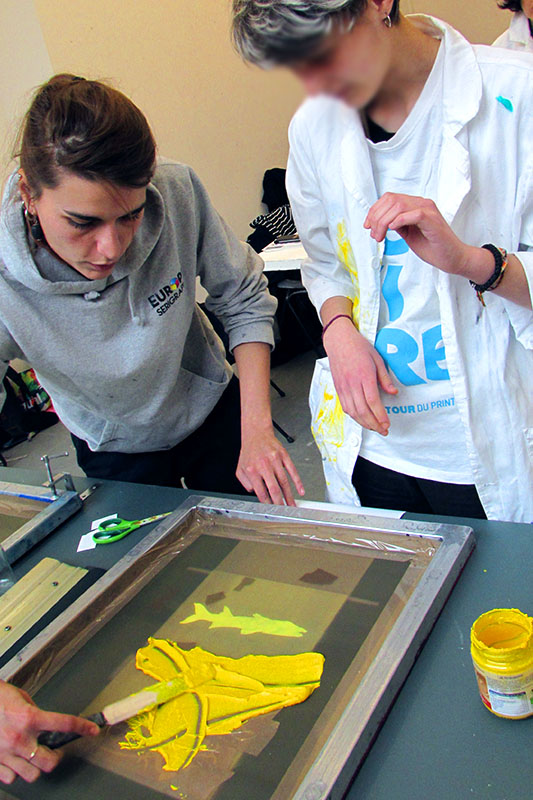 Discovering screen printing, this complex but fascinating printing technique, through an approach of the living and imaginary world and also the creation of "new environments". The world of living things is an immense and evolving source of inspiration, from geology to Biology. This is an imense pool of unusual and fascinating animals.
This workshop focused on experiencing a journey between fiction and the natural world through screen printing  that lead to a personal or collective achievement.