Since I obtained
my certificate
at the CFPI
(
Training centers for intervening visual artists

),

labeled by the Ministry of Culture and Communication, I offer a variety of artistic interventions.

I mainly work around my practice as an artist as well as my job as a screen printer. I adapt to the demands of institutions or groups, depending on their budget, numbers and age.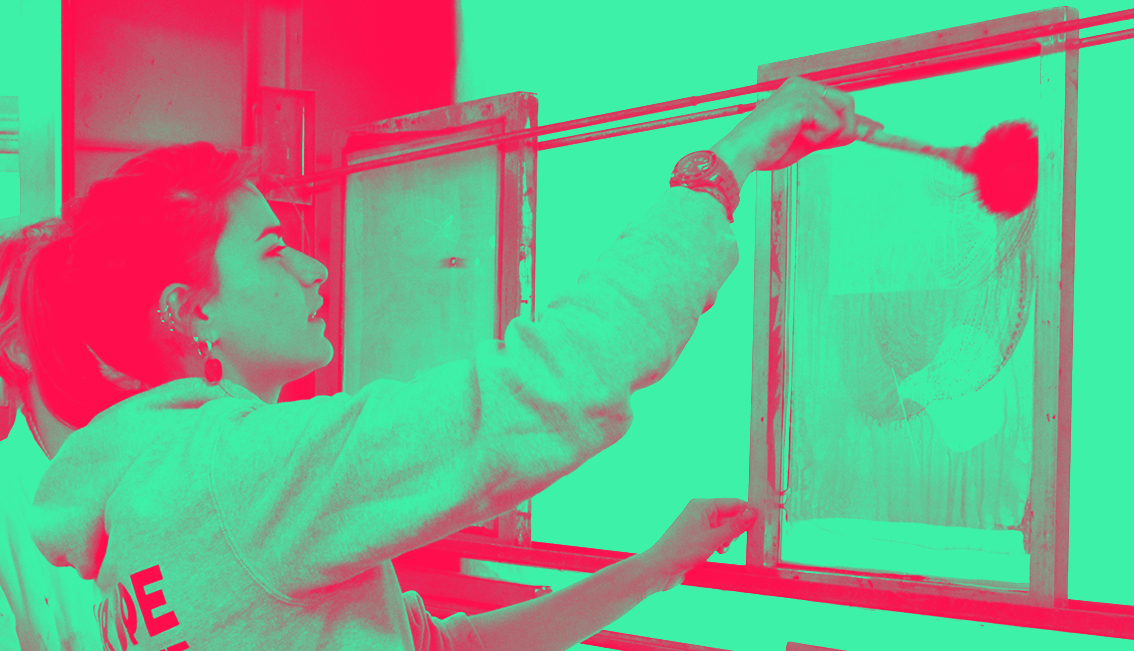 The objective of a workshop is to carry out a work, that is either individual or collective. The work is done with the intent of ​​producing a "finished" object or artwork with which the participants can leave at the end of the workshop.
I offer an inside look in the artistic practice, through screen printing or drawing and through topics that I address myself in my own work as an artist.